I'll just login to my Teespring admin area to quickly show you how much I've made so far selling t-shirts on the Internet using the Teespring platform.
Hey, I'm Verena Ho.
Let me introduce myself.
I'm a full time web designer.
That is my "day job".
Now, I want to share with you my "part time" job, which is a little more interesting to talk about.
It's selling t-shirts online using Teespring.
It makes me quite a bit of money as you've seen on the video above.
Before I show you the good stuff, let me share with you how it all got started.
Here is how it all started…
Back then, I used to run a Facebook fan page during my free time.
It was an inspirational quotes page: I posted images with inspirational quotes to my fan page during my free time.
I just did for fun…
But as you may know, hobbies like that don't last long and I abandoned it after a few months.
My brother saw what I did and wanted a fan page in the military niche.
He's always been a fan of military weapons: guns, aircraft, tanks, attack helicopters etc.
He wanted to start a Facebook page built around his passion.
I created a fan page for him and showed him how to post cool military weapons images to his page.
He'd find the images he wanted on Pinterest.com and upload them to his FaceBook page.
Sometimes, he'd post military quotes and memes if he stumbled ones he particularly liked.
He invited his buddies to show off his new "project".
Over time, his page acquired a small number of likes, but nothing significant…
One day…
One day, I notice one of the military quotes on his page invited an exceptionally high number of likes and shares vs the rest of the posts.
It was obvious that viewers were drawn to it and I figured the message should resonate with Veterans too…
Why not make a t-shirt with the quote and sell it to Veterans?
I opened a free account with Teespring (a t-shirt fulfillment company), typed in the quote from my brother's fan page, added in a small eagle icon,
…and launched a t-shirt campaign called "I AM A VETERAN"
This is what my first "ugly" t-shirt looked like
I posted the shirt image on my brother's fan page and started a $60 daily budget ad campaign with Facebook.
I went to bed… 24 hours later, I had 14 sales.
The following day, I sold another 14 tees.
"This looks promising," I thought to myself…
I increased my Facebook ad's daily budget to $120.
1 day later, I sold another 46 tees.
This was making me a lot more money than I was spending on my ads.
I increased my daily ad budget every other day and let the ads run through the week.
My campaign ended, here are the stats
Another 7 days passed, I ended my 10-day campaign, here were my stats:
– Shirts sold: 349
– Revenue: $4388.47
– Ad spent: $2649.30
– Net profit: $1739.17
Here is the money Teespring sent me:
I netted $1739.17 in 10 days ($4,388.47 gross return less $2,649.30 in ad expenses).
I spent 30 minutes a day checking stats and making sure I was in the green.
That's all I did.
Not bad for a side project.
Since I used my brother's fan page for the campaign, I sent him $739.17 for allowing me to use his 'real estate'.
The rest was mine 😉
He's my brother… no problem.
What's more important is…
I've found a proven model to sell t-shirts on the Internet
I've discovered a proven model to reach a very targeted audience (military veterans) using Facebook ads and sold t-shirts to them.
Since then, I've replicated the steps I took on my first campaign (and enhanced it A LOT), and now sell t-shirts in a variety of niches.
This isn't rocket science; with a little guidance, anyone can definitely do this.
Best of all, you can do this part time and gradually grow yourself a t-shirt empire.
You only need 2 things to succeed:
Once you've decided on a niche, you only need two things to run a profitable t-shirt business.
1) A t-shirt design that will resonate with your target audience.
2) A campaign that reaches out to your targeted audience using Facebook ads.
And that's it.
First, here is how I roll out t-shirt designs that almost always resonate with my audience.
I login to my Pinterest.com account, then punch in "[name of niche] quotes" on the search bar.
"[niche]" being the niche I'm targeting.
So it's "veteran quotes" if I am searching the veteran niche.
I will spend some time studying the quotes in the search results, then pick the quote that I feel would be the best message that will resonate with my target audience.
As long as the message on the t-shirt resonates with my target audience, they will identify with the message.
They will tell themselves: "This is me!"
And they will buy the shirt.
It becomes an instant must-have.
Next, I login to my Teespring account (free to sign up) and start a t-shirt campaign.
I type the quote on the shirt, just like I did with the Veteran shirt I showed you.
It can be a simple text-based design with no graphics – you don't need to be a designer to do this.
I'm not saying that you should only sell text-based designs.
What I'm saying is that the crucial factor to determine sales is the message on the tee, not the graphic.
If you have a budget to hire designers to create your shirt, go ahead; however, beautiful graphics are not the decisive factor.
Most of my "ugly" text-based t-shirts outsell a lot of other, graphically sophisticated designs used by my competitors.
My next step is to start running some traffic to a fan page using Facebook ads…
Here is my entire system
I've just put together something very special for you.
You've read my stories about how I built a profitable t-shirt business online.
You've seen my case study and you're interested to know more.
The thing is, you need to have a complete system in place to build a sustainable t-shirt business like the one I have.
You're at the right place now.
I'm going to show you my entire system… how to put my method to work for you.
In my private membership site, I show how I run my business THE RIGHT WAY.
I explain what's involved from "A to Z."
I give you a detailed step-by-step, "do-this", "do-that" set of instructions.
I break it down to simple, doable steps so that even new t-shirt marketers can do it.
I put down everything in easy to follow steps, documented it with screen shots, and present to you a complete system on how to rake in big selling t-shirts on the Internet.
This is what I have for you…
#1
Niche Market Selection:
– No idea of a profitable niche market? No worries, I show you the perfect niches that sell a lot of t-shirts.
– There are certain golden niche selection rules to follow; most newbies fail this stage and get nowhere.
– I show you the winning niche selection formula rich t-shirt marketers use.
#2
T-shirt Design Ideas:
– I show you 5 powerful design inspiration sources (Pinterest is just one of them) so that you'll never run out of design ideas.
– Not only that, I reveal what to look for when deciding which design will work and which won't…before you spend any money on advertising.
#3
Outsource Your Design:
Mind you, beautiful graphics are not the decisive factor that makes shirts sell. It's the message on the shirt, the text we put on it.
Still, graphics can be used to enhance the message.
I know that most of you are not designers. No idea how to use Photoshop? Hate to make your own design? No problem. You don't need to be a designer to do it.
I show you how to outsource CHEAPLY. I show you where to hire a t-shirt designer at less than $10 per design. Rich t-shirt marketers outsource most of their designs here.
#4
Pricing and Sales Goal:
– I show you the best price and sales goal strategies for your shirts to maximize profits with each campaign you run on Teespring.
#5
Copy Writing:
– I reveal the time tested ad copy I put on my Teespring pages.
– I show you what ad copy outsells others by 300%. Literally copy my script, change a few words to fit your campaign, and reap the profits.
– Hint: When you're selling t-shirts, don't over-pitch. Instead, focus on building trust with your copy. Anything else is just superfluous!
#6
Finding the Perfect Audience:
Targeting your audience is the most important thing you must do to be successful.
– Most newbies completely fail at targeting. Don't let this happen to you. I reveal the only sure-fire method to find your perfect audience on Facebook.
– I show you the best tool I use (it's free) so that you can locate laser targeted audiences for Facebook ad and generate revenue at will.
– This is perhaps the most important thing you must do to be successful.
#7
Facebook Ads Creation:
– I show you my ad creation process to cut your learning curve by almost 90%.
– You'll replicate the exact steps I use to create high performance ads.
#8
Facebook Ads Optimization:
– I show you the 2-step process I use to identify winners and losers within 24 hours of running any ad campaign.
– I show you how I determine which ad sets are converting and which to kill…all in 24 hours.
#9
Facebook Ads Scaling:
– You'll pick up my brain for how and when to scale your campaigns… I show you the essential metrics in your ad report that you should analyze before making your decisions.
– I show you the RIGHT WAY to scale your ads. All Positive ROI from there…
These are real secrets… and I want to keep this stuff away from the public.
My coaching students paid $499 to access these lessons…
If you join today, here's what I'm going to do:
I'll offer you a 90%+ discount
You will only pay a small fee of $49 to access the lessons.
Just a one-time payment of $49. No monthly fees, no renewal… nothing.
You will receive a username and password when you go through the sign up process.
You can use that username and password to access the secure exclusive members' area on my site.
Now, if you have a little more to invest on your education, I have something even more exciting lined up for you.
This information will catapult your t-shirt marketing into the stratosphere…
Here is the deal…
If you pay a little extra more than $49…
If you pay a little extra, you'll be able to access the lessons + my t-shirt niche reports.
In the reports, you'll get access to the exact profitable Teespring campaigns for huge, no brainer, copy and paste profits.
I'll show you the exact niche markets and the exact Teespring campaigns that rake in huge profits.
I lay it all out in each of the niche reports that I'll send you, one niche market per report.
In each niche report, I've documented 7-10 highly profitable campaigns on Teespring with screenshots so that you can see exactly what works, what sells in which markets, right down to the actual sales numbers, prices and what shirt styles to sell.
Here is a sneak peek at the sales numbers that you can expect to see in the reports (the full campaign details with screenshots are revealed in the reports).
838 were sold:
855 were sold:
877 were sold:
1029 were sold:
1455 were sold:
I don't stop there; in the reports…
I'll also show you how to locate the perfect audience on Facebook to sell your shirts to in any specific niche market.
To recap, in each niche report you will see:
1. Anywhere from 7-10 highly profitable campaigns on Teespring.
2. The exact steps needed to locate your best converting, t-shirt hungry audience using Facebook ads.
Others waste time creating campaigns out of thin air only to lose money.
You see what works, know exactly who buys, and run campaigns when you know exactly what works.
This is as close to copy & paste profits as you can get: copy the campaigns, slip in your own niche-specific words, and you're good to go.
So if you're serious about building a solid t-shirt business, pick one of the options below.
These are just one-time payment. No monthly fees, no renewal…nothing.
Ready to get started?
Choose your package below:
Ugly Shirt Fortune Course Only
USF Course + 3 Niche Reports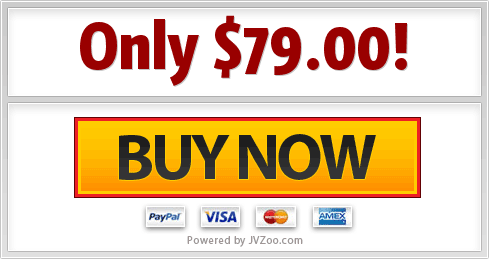 USF Course + 9 Niche Reports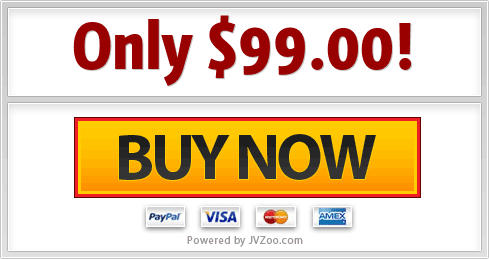 You're literally getting an insane offer!
I'm handing you the niche reports at a crazy bargain!
Let me show you the math:
Let's say that you select the "Course + 9 Niche Reports" Package.
With that, you're really paying less than $6.00 for each niche report.
Depending on the niches, I reveal 7-10 profitable campaigns in each report. That's an insane number of campaigns for you to copy.
Let's take 9 campaigns as an average.
You are investing $0.60 to access each campaign.
Each of these campaigns netted their sellers up to $12,000-$15,000 (yes, net profit, which means after deducting the Facebook ad spend).
Invest $0.60 to get access to the exact same, solidly profitable Teespring campaigns for huge, no-brainer, copy-paste profits straight to your pocket.
If this is not a crazy, insane bargain for you, I don't know what is.
This could be the best investment you've ever made.
30 day money back guarantee
Try the course for 30 days, take the actions needed to map, create and implement what you learn from my training.
If you don't see results, drop me a line (admin@uglyshirtsfortune.com) anytime within 30 days of purchase, send me proof of work you have done, and I'll send you a full refund.
When you invest in this course, I genuinely want you to see results. if you really put in the effort but can't get results, then I don't deserve to keep your money.
I limited membership to just 200 lucky people.
I could easily charge a minimum $499 for this membership.
It's more than worth the price.
In fact, memberships that produce money-makers raking in $1000's and $1000's in profits usually charge twice that annually.
These are real secrets I'm sharing with you… and I want to keep this stuff away from everyone out there.
So I set a limit.
Only 200 memberships are available.
When I first launched, I ended up selling out in under 24 hours. And that was with zero external promotion
For the past few months I've kept the doors closed, only opening them twice to accept new members, and that was for only a brief moment before slamming the doors shut again.
I'm accepting new members right now, but only for a very brief time.
If you want in, the time to pull the trigger is now. Choose your options below.
When you've paid, on the next page you'll see the instruction to access your materials.
Ugly Shirt Fortune Course Only
USF Course + 3 Niche Reports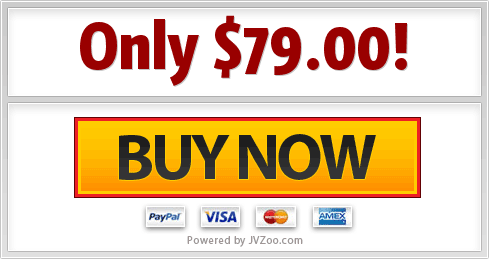 USF Course + 9 Niche Reports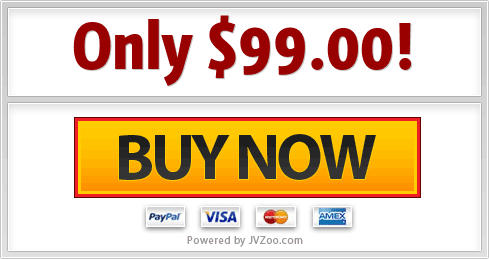 Warning:
If you don't take action and invest in the membership right now, you may miss out.
The membership is strictly limited to 200 new members and will not be opening up again anytime soon.
You have nothing to lose, and everything to gain. If you don't see results, send me proof of work you have done, you get your money back.